Chris Janson's Halfway To Crazy tour gets back at it in Wilkes-Barre, PA this week.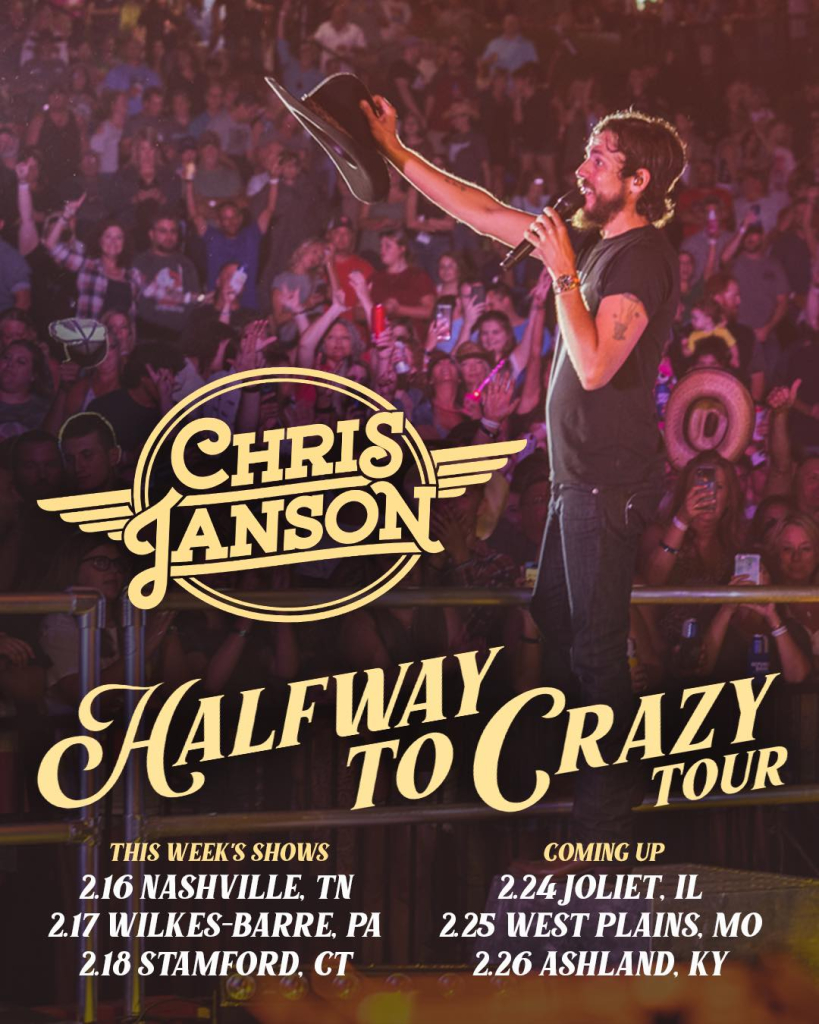 While fans show up to hear Chris' long list of hit songs…they might also get treated to some special moments like the crowd at the opening weekend show in Des Moines got.
Chris brought combat veteran Bradley Hanawalt on stage and present to him, along with professional archer and bow designer John Dudley, a very special present.
Chris shares, "An incredible night in Des Moines. A special thanks to my pal John Dudley with Nock On TV for building this custom bow for this special veteran. We love America, we love our troops, and we love country music Fans! Packed house, full of great people, having a great time. So grateful for y'all Iowa people! Made my day. Thanks for always supporting my music, y'all."
Fittingly, Dudley named the costume bow "The Veteran"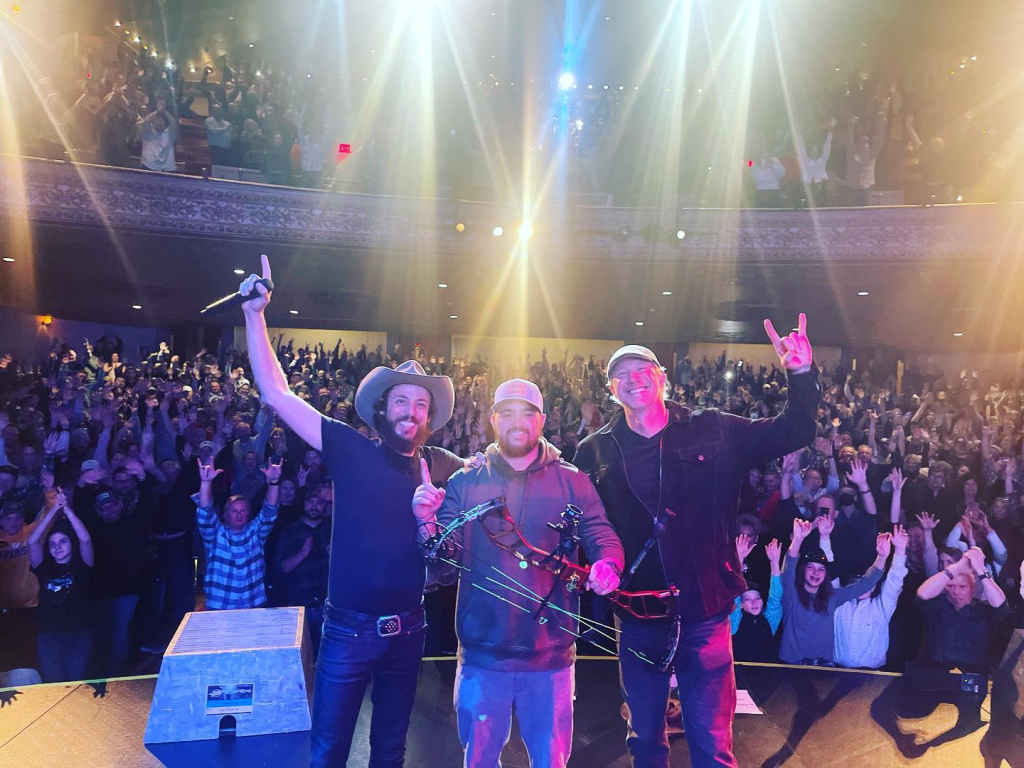 The remaining Halfway To Crazy tour schedule is…
2/17/22 // Wilkes-Barre, PA // The F.M. Kirby Center for the Performing Arts
2/18/22 // Stamford, CT // Palace Theatre
2/24/22 // Joliet, IL // Rialto Square Theatre
2/25/22 // West Plains, MO // West Plains Civic Center
2/26/22 // Ashland, KY // Paramount
3/4/22 // Canton, OH // Canton Palace Theatre
3/5/22 // Johnson City, TN // Freedom Hall Civic Center
3/10/22 // Nashville, TN // Ryman Auditorium
3/11/22 // Mt. Vernon, KY // Renfro Valley Entertainment Center
3/12/22 // Greensburg, PA // The Palace Theatre
3/25/22 // Zanesville, OH // Secrest Auditorium
3/26/22 // Worcester, MA // Palladium
3/27/22 // Silver Spring, MD // The Fillmore
4/15/22 // Oxford, AL // Oxford Performing Arts Center
4/16/22 // Hiawassee, GA // Anderson Music Hall
Chris has been sharing a bunch of new music with his fans in the past couple of weeks…first, of course, was his powerful single at country radio "Bye Mom."
Leading up to this past Valentine's Day, Chris shared "All In" which he says "Every piece of this song and video is a snapshot of our real life" – the video is filled with images of Chris and his wife Kelly.
And now there's even more new music with the release of Chris Janson's "Cold Beer Truth."
Headline Photo Credit: Spidy Smith
Additional Photo Courtesy of Chris Janson